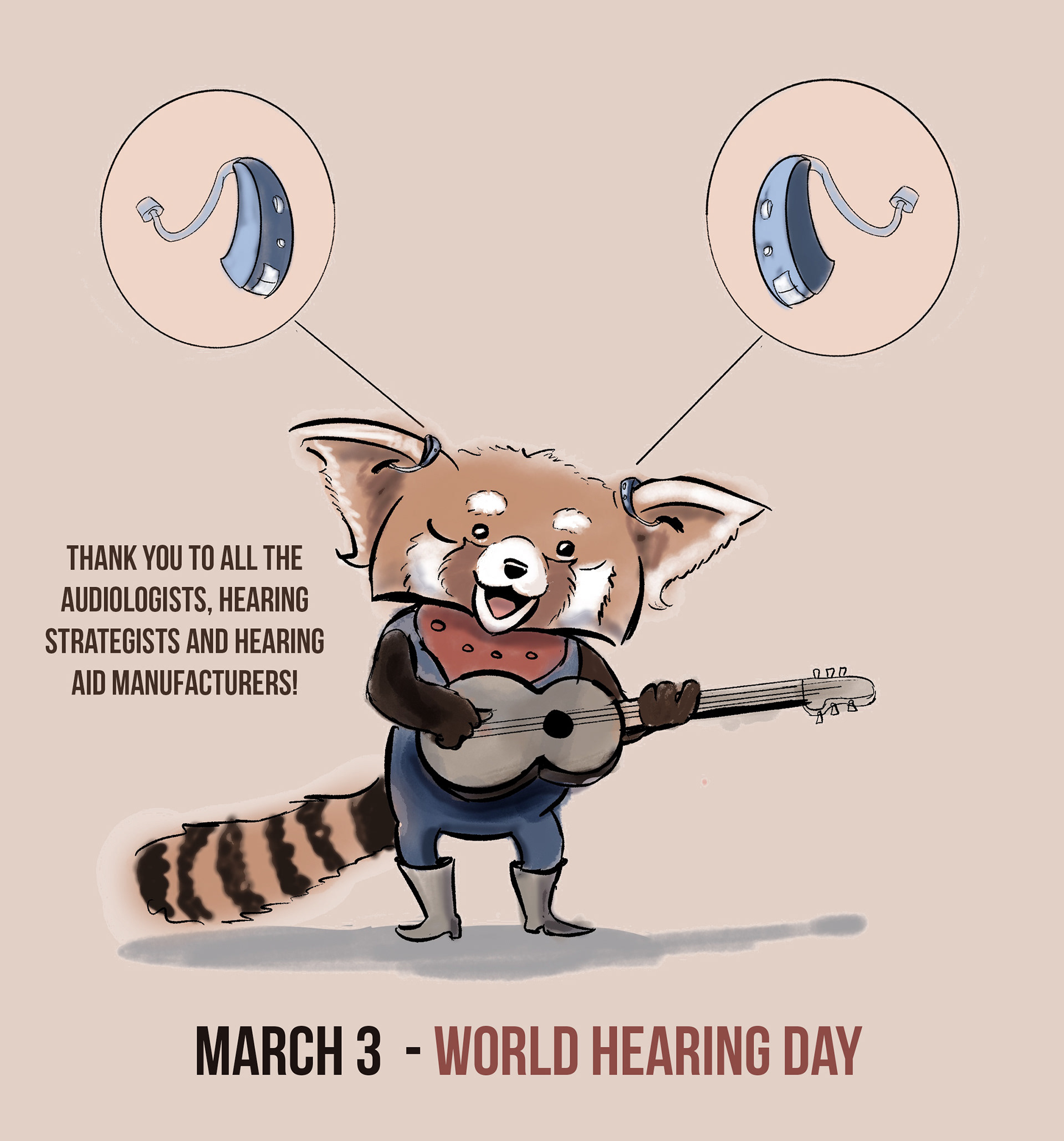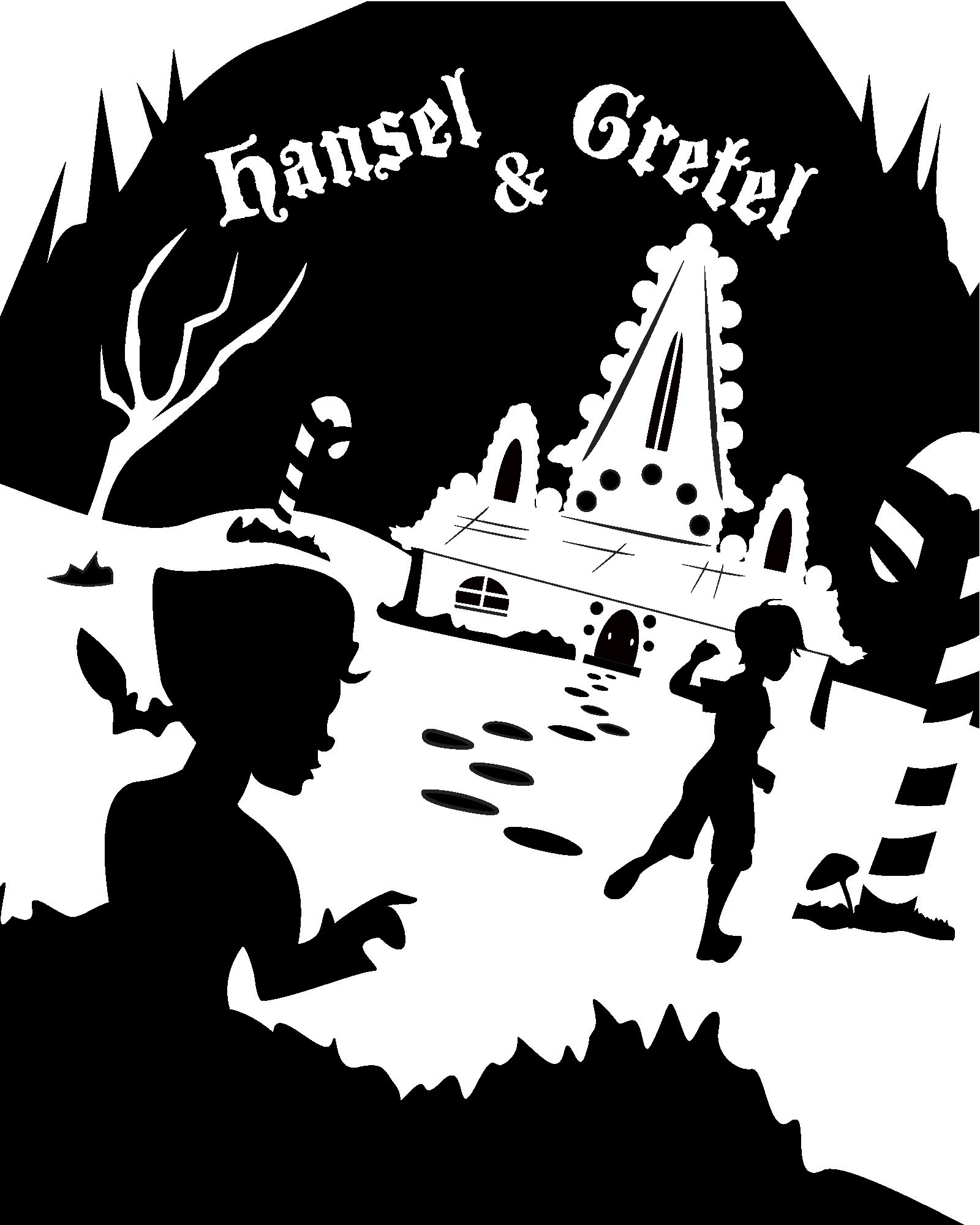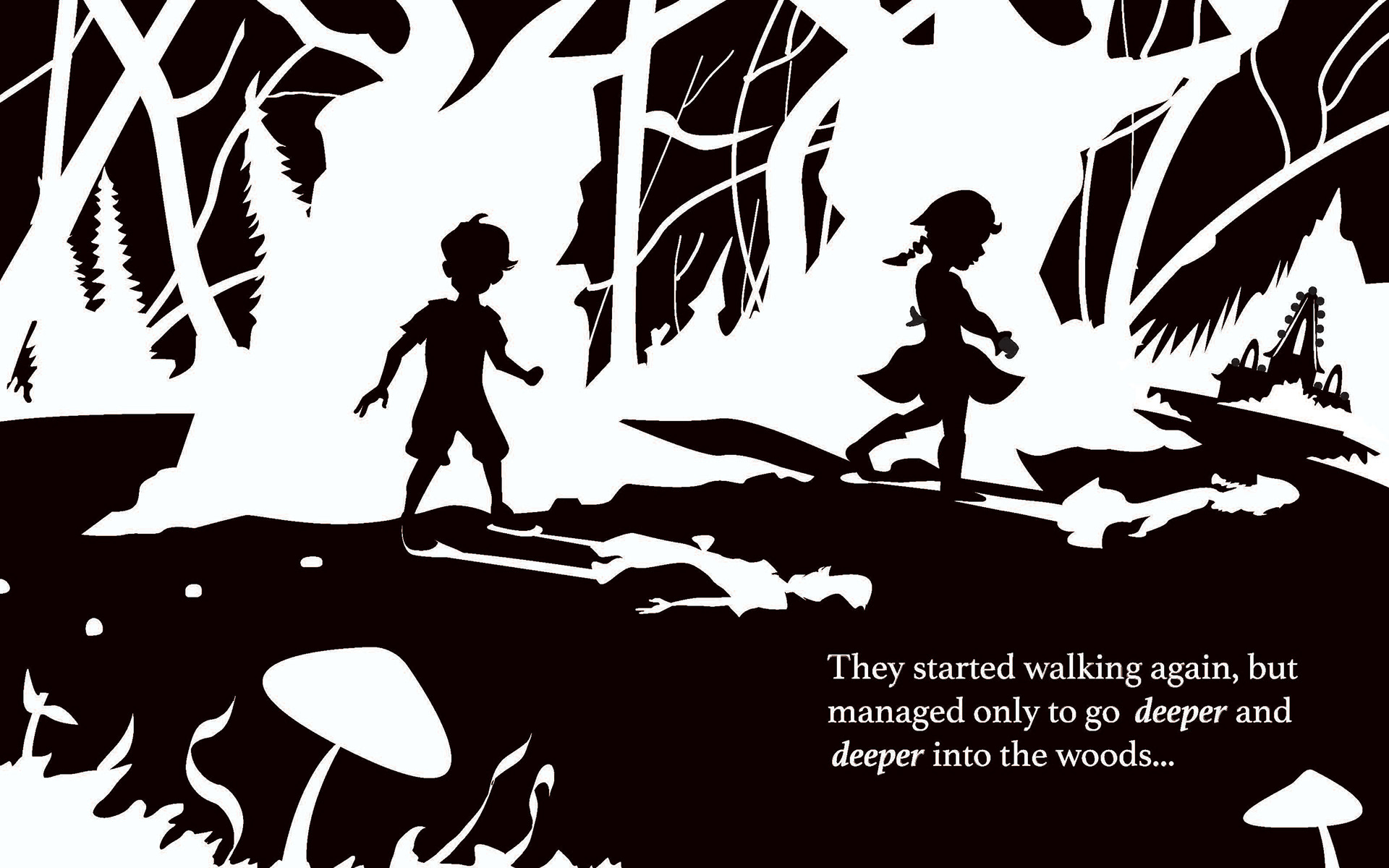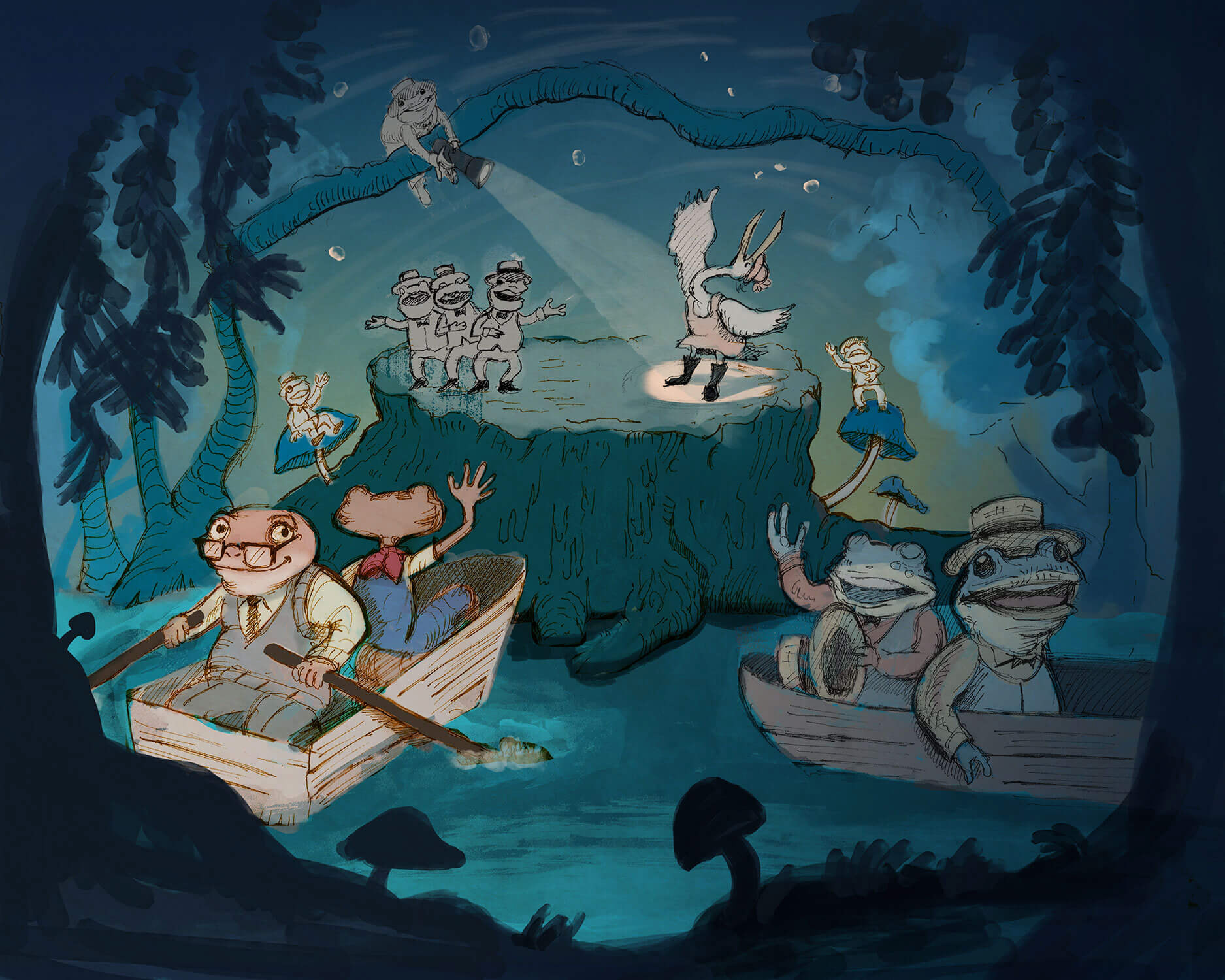 A page from my original children's book, where the protagonist Wiley journeys with his dad into the Blue Bayou to receive singing lessons from Bernadette the Heron.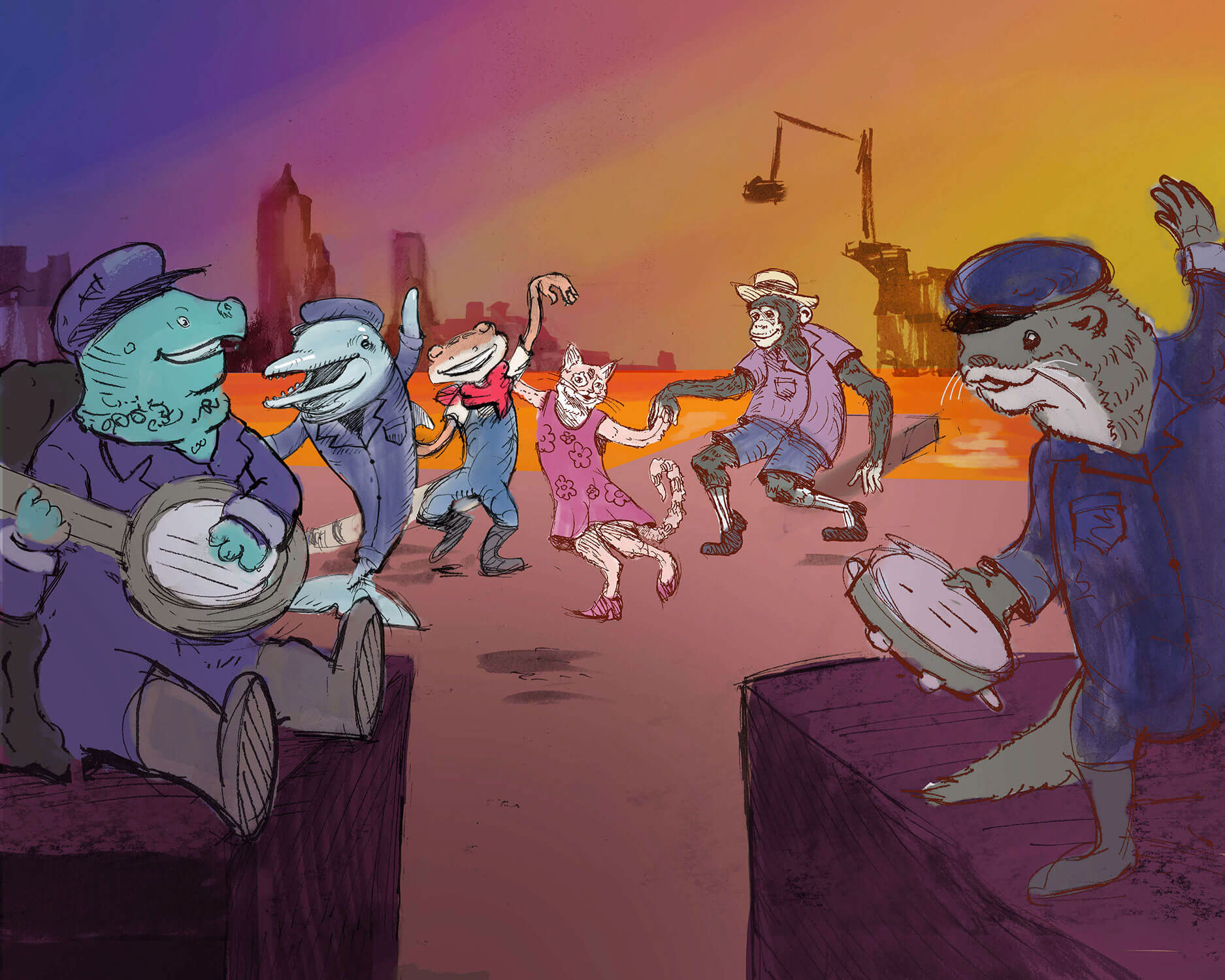 A scene from my children's book showing Wiley bonding with the diverse members of his community through the shared language of music.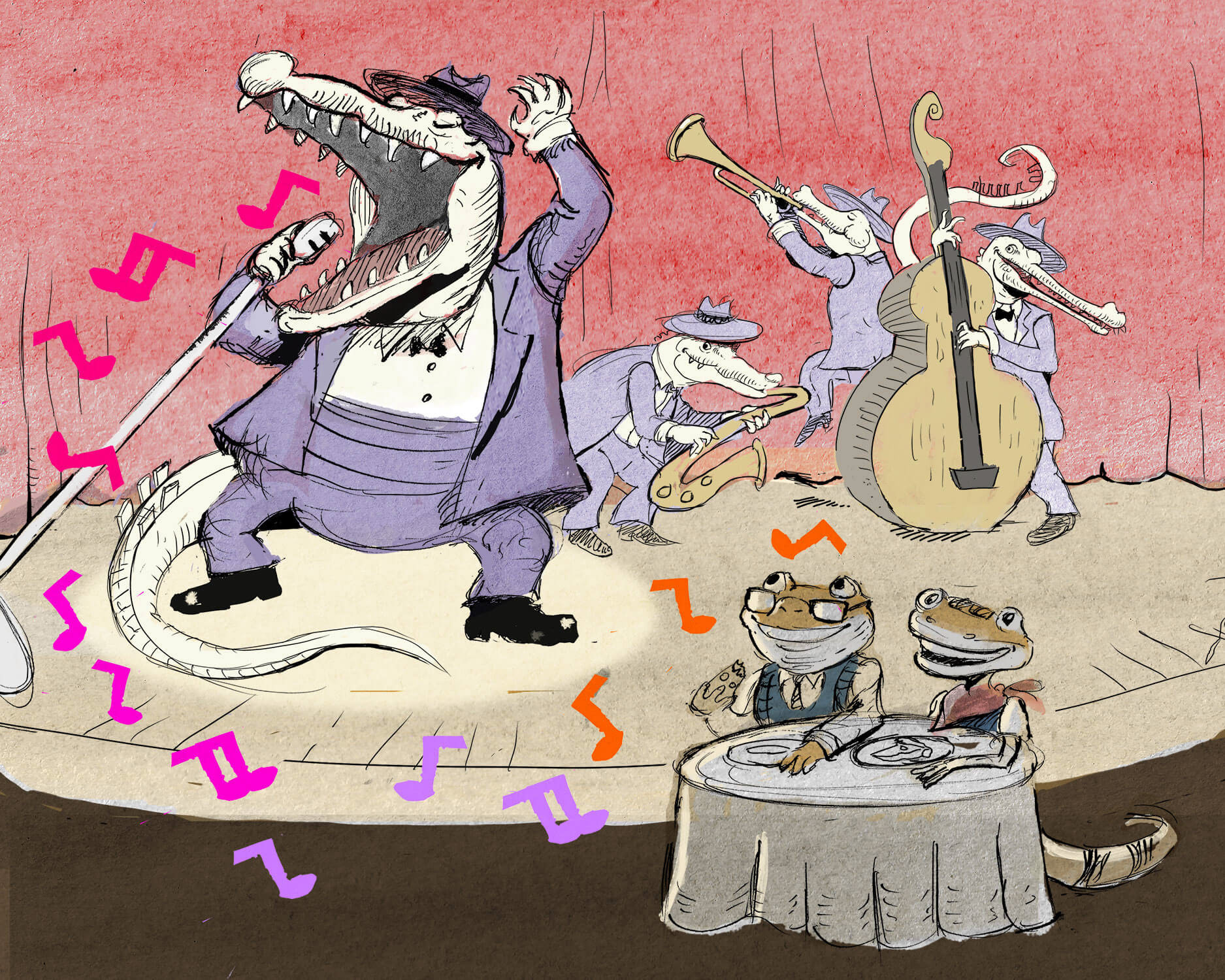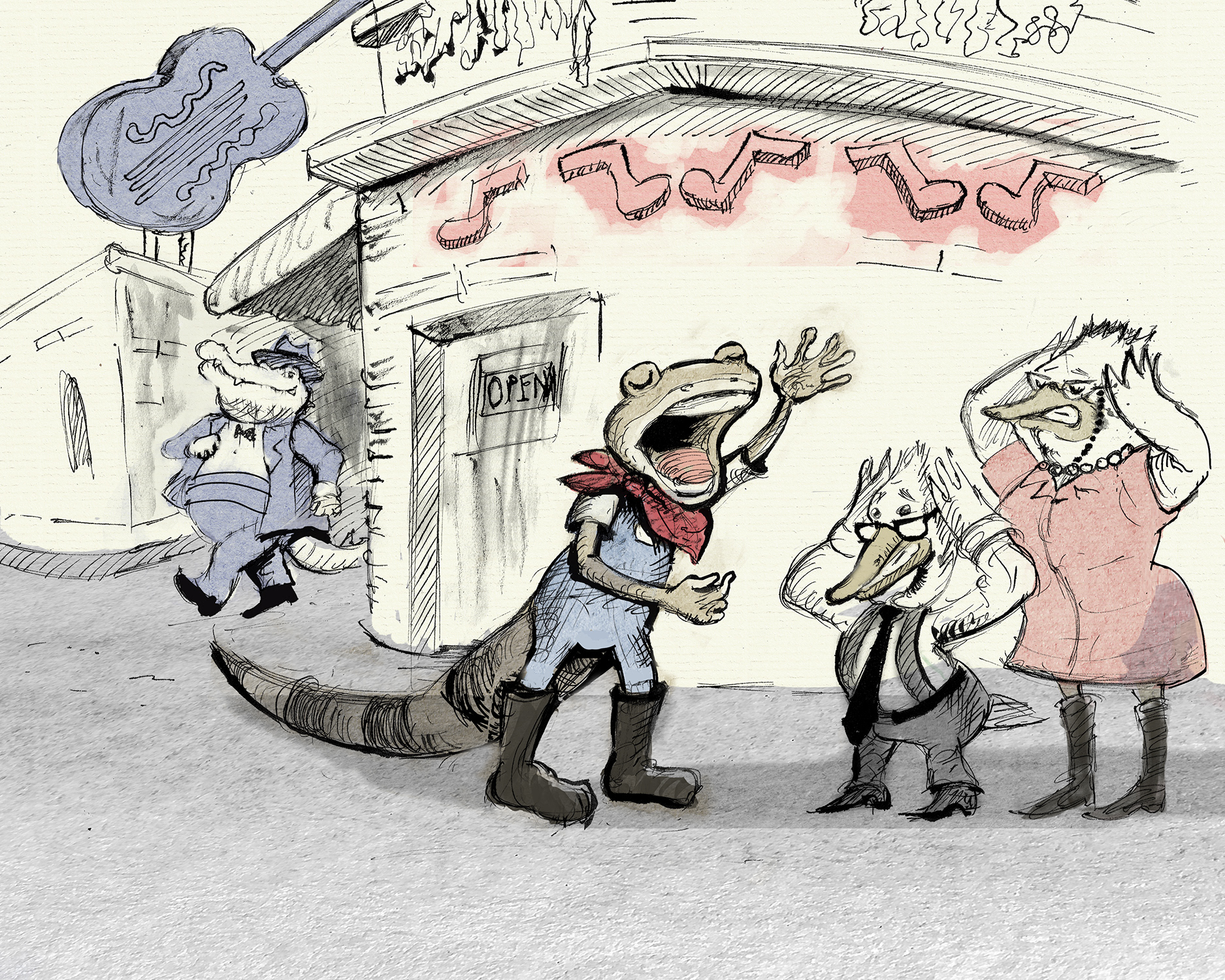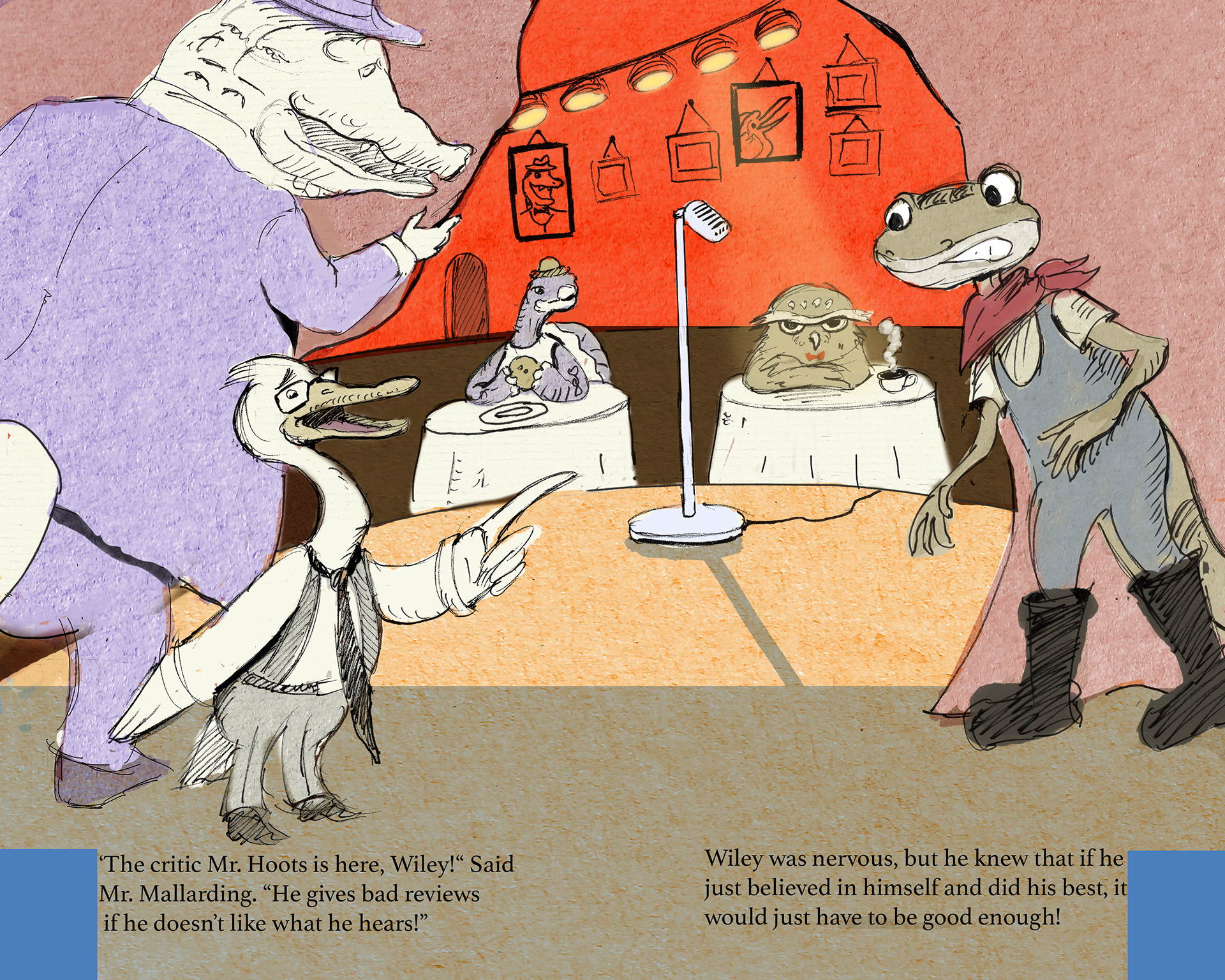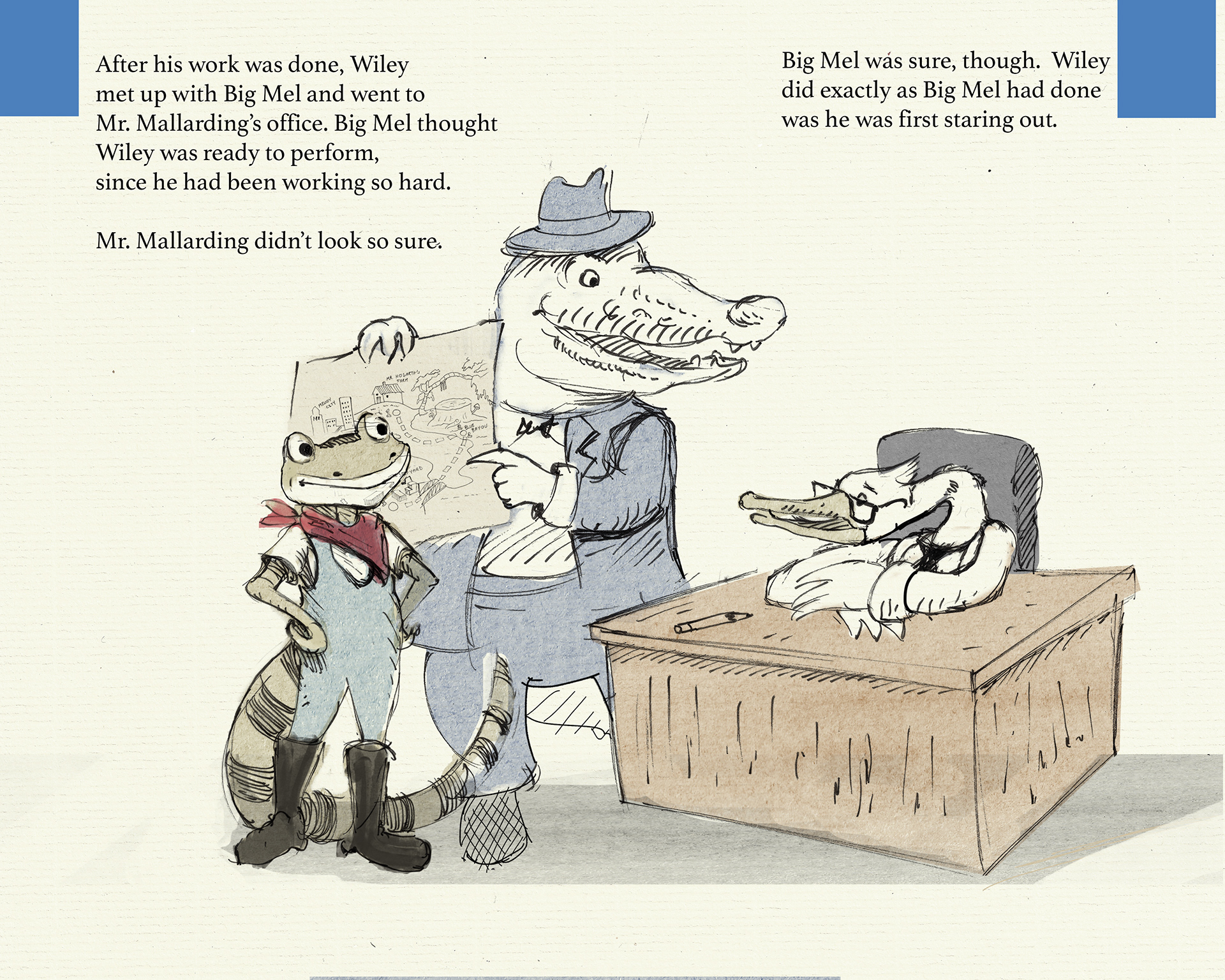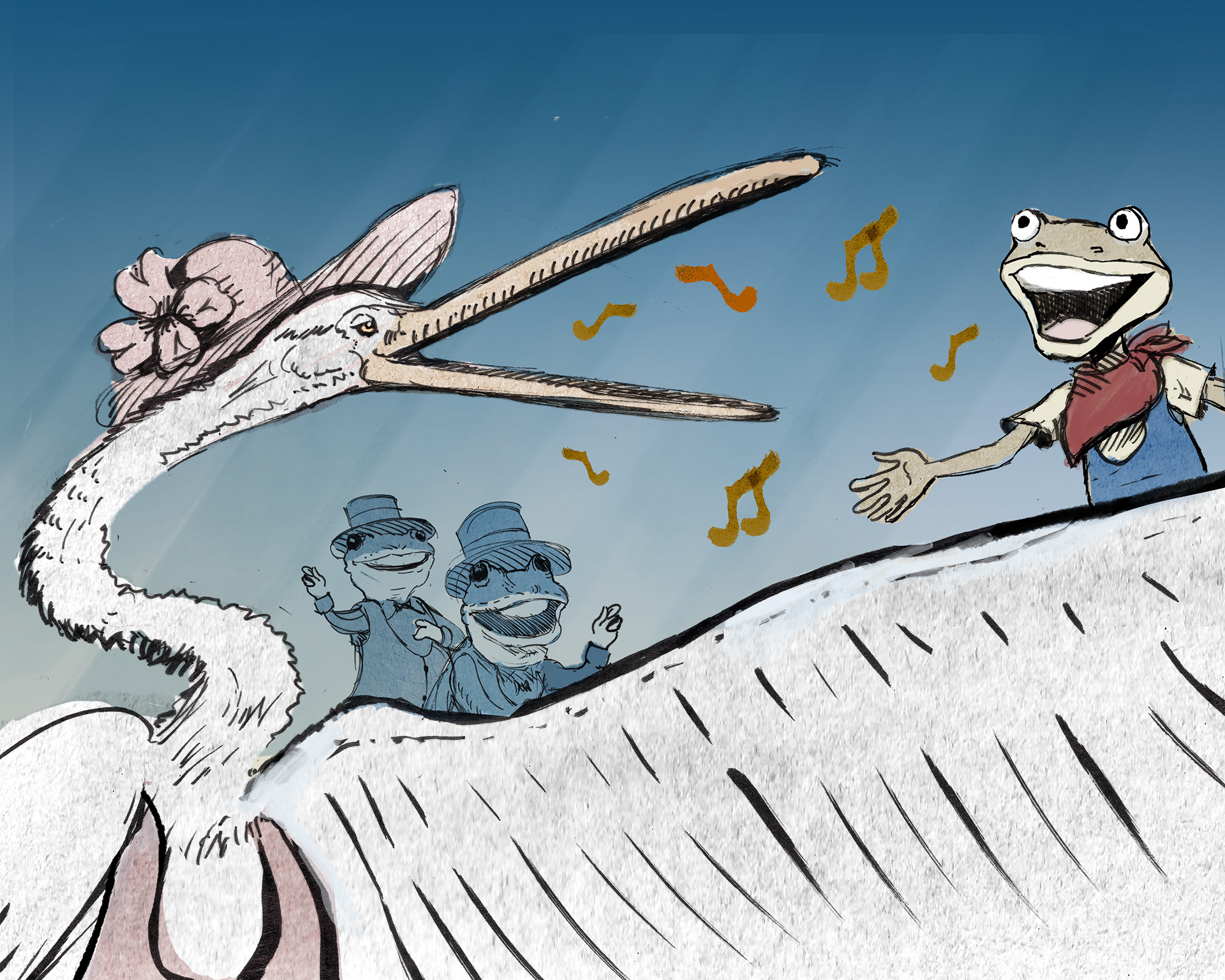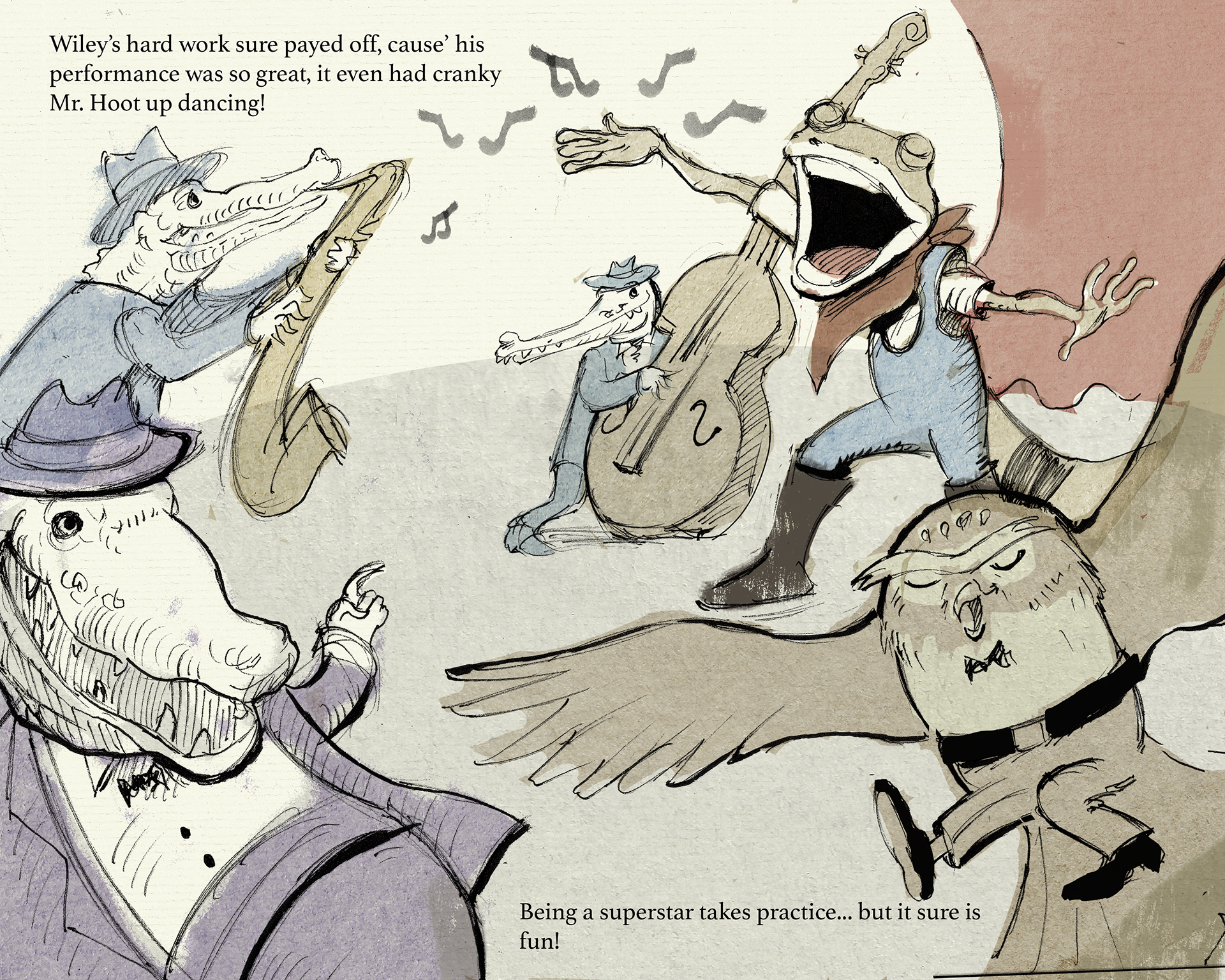 Some visual development dummy pages for my ongoing children's book. These are rough studies intended to indicate the overall colour pattern as well as the placements for the eventual finish.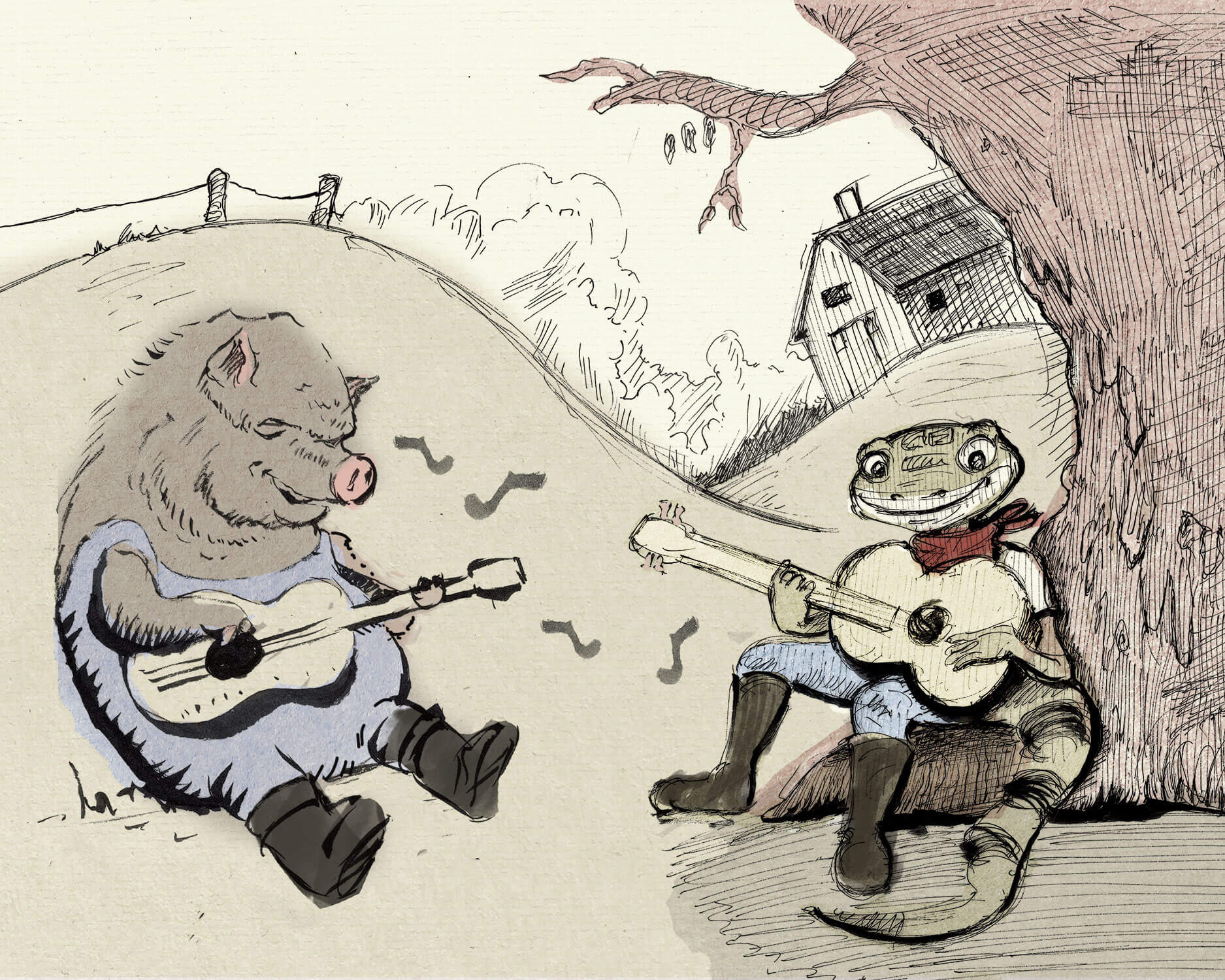 Visual development from my children's book, which is based on the lesson that in order to master something like making music, hard work, practice and perseverance are key!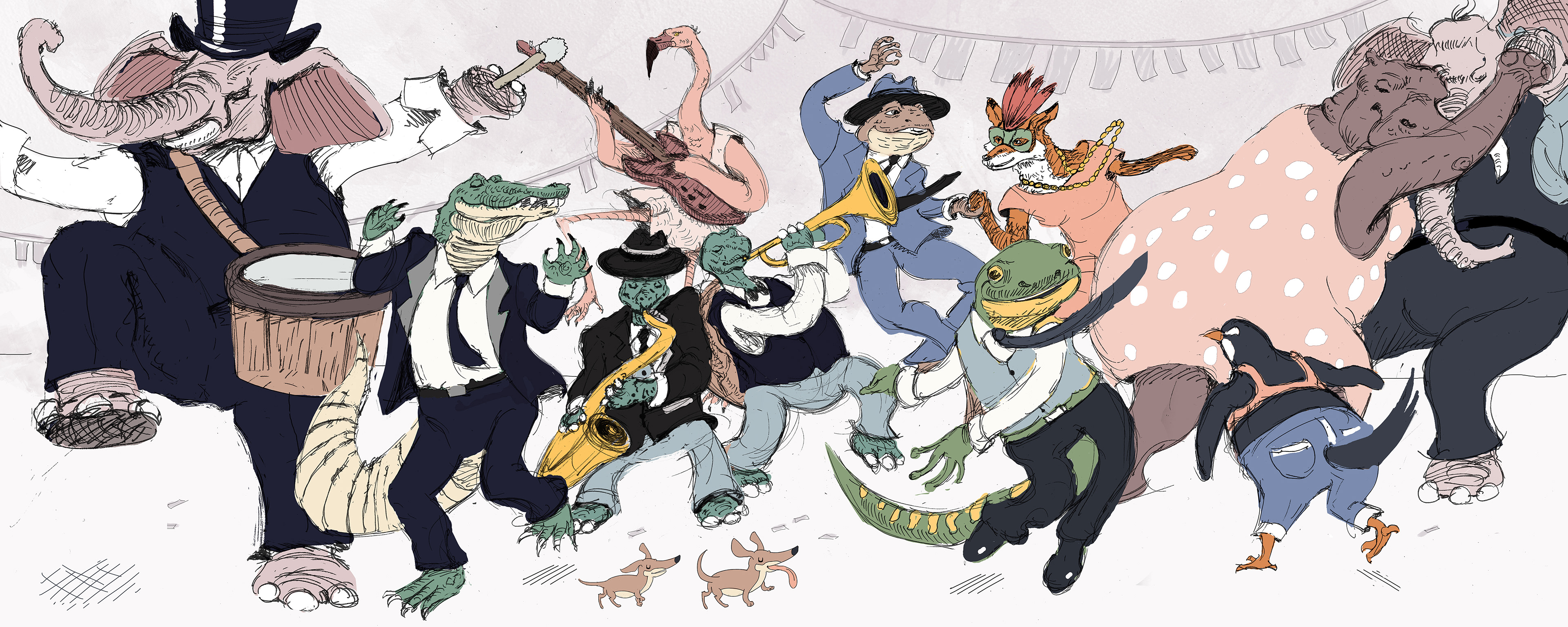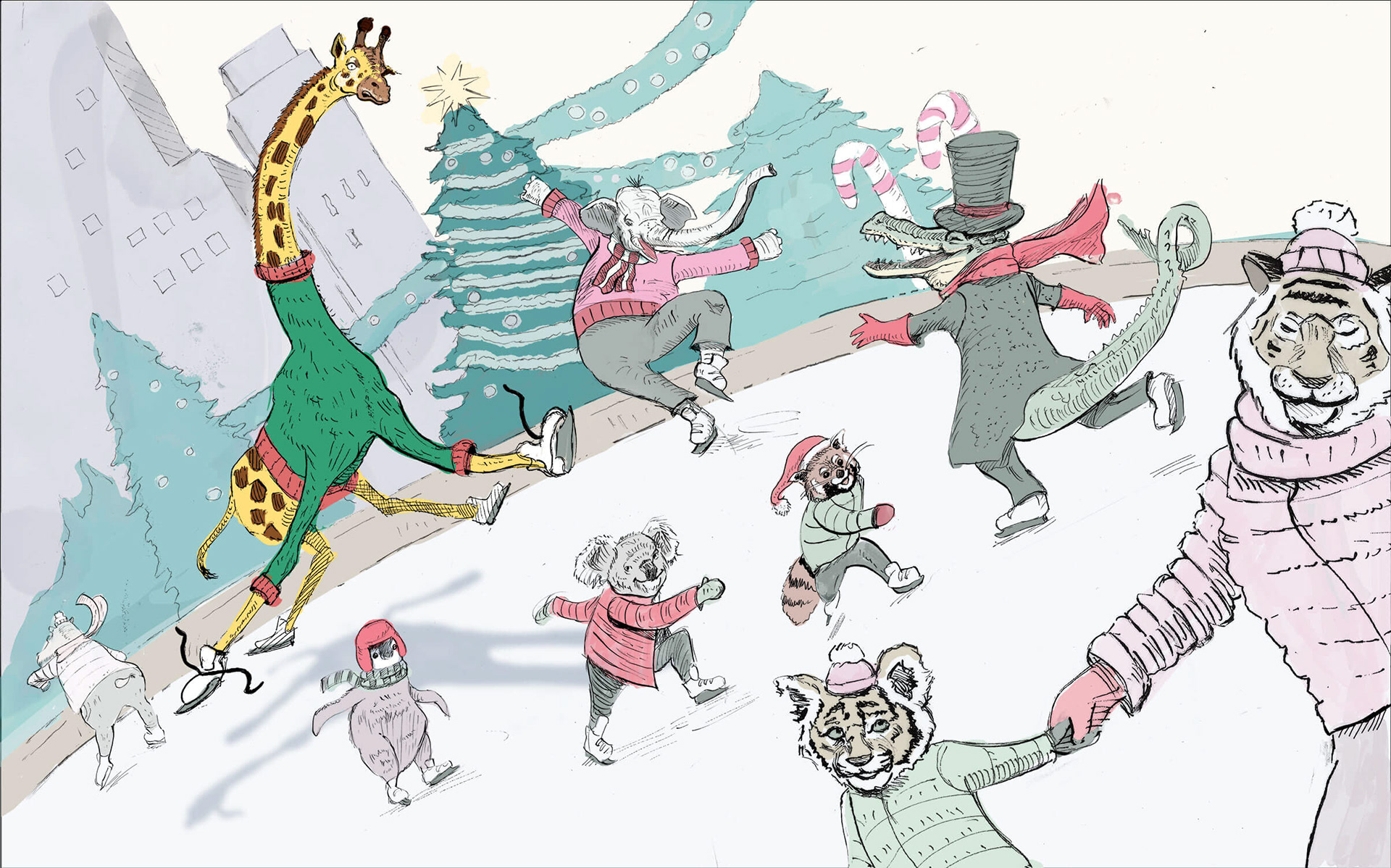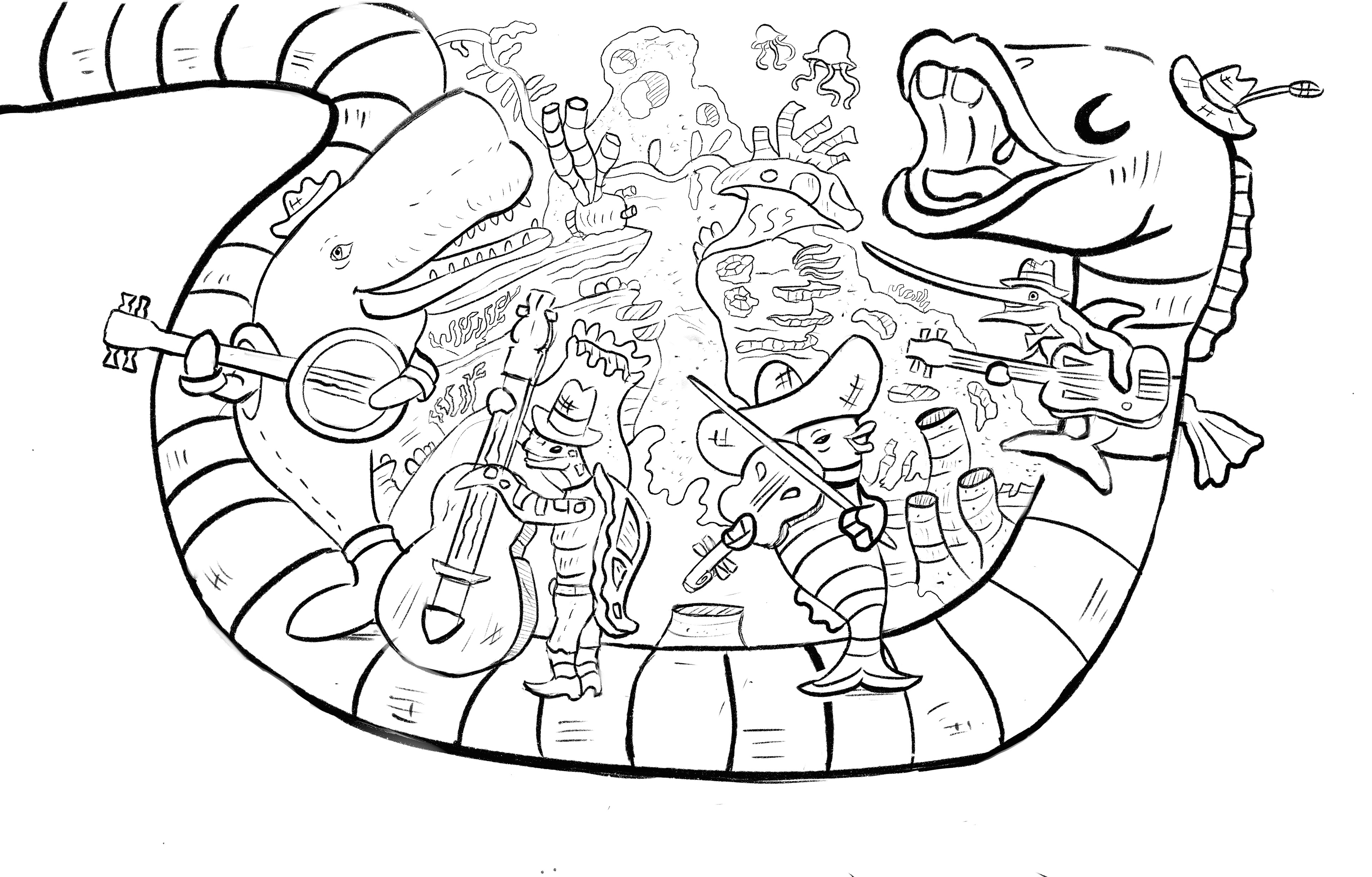 A social media illustration for World Hearing Day, which is an important milestone each year for me as an individual with hearing loss who has benefited from the support of the audiologist and hearing strategist community.